Apartment Fit Out in Dublin
SET 1: FROM €4,950
DELIVERY ON SITE
SET 2: FROM €6,650
DELIVERY ON SITE
SET 3: FROM €7,750
DELIVERY ON SITE
Alternative colours, fabric types, material finishes, additional functionality options, and similarly priced products are available as well as grouped configurations.

Vision and Musterring are bringing a vast selection of competitively priced kitchens and furnitures to the Irish construction sector, all made in Europe with a 5 year guarantee.

Installation services are available from Vision Interiors with 25 years' fitout experience across commercial and residential sectors. CAD visualisation is available from Musterring at no additional cost.

Leasing over 60, 72, 84, and 96 months is available – with insurance against fire, breakage, theft, etc.Included from as little as €66 per month (per unit).
VISION
IN COLLABORATION WITH
MUSTERRING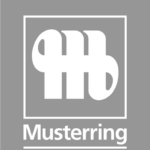 Musterring is the most well known domestic furniture brand in germany.
Founded in 1938 it's family owned and run by the höner family in its 3rd generation.It has a network of 68 contract manufacturers throughout germany, central and Eastern europe, portugal, and the netherlands who manufacture musterring products under licence.
There are four brands within the musterring group:
Set one by musterring: entry level. Kitchens with appliances from €2k.
Gallery m: between entry level and mid-range.
Musterring: mid-range. Kitchens with appliances from €5k.
Wk wohnen: high end and most suitable for upscale residential projects.
Musterring's combined ranges add up to over 3500 products and typical lead times are 8-12 weeks.
All items carry a 5 year guarantee.